Hammer in the field: Mushroom stone in the Trubach valley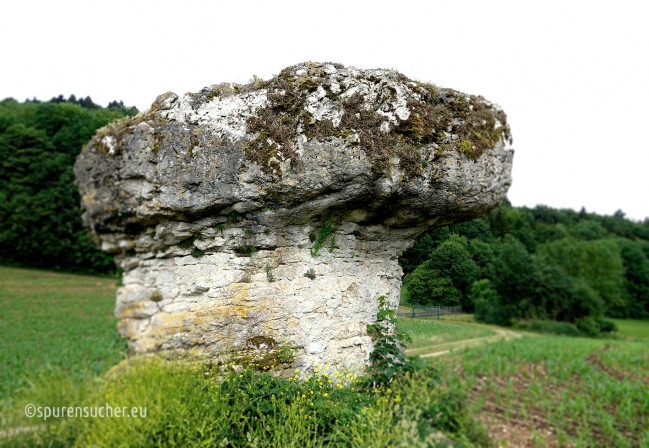 Wohlmuthshüll is a small, insignificant village in Franconian "Switzerland". It is said that on July 18, 1945, the US occupying power admitted the first free election in Germany with the election of the mayor.

You won't notice the village just behind the fields on the right when you are on the adjacent country road 2685 towards Druidenhain. However, something else jumps into your eye in the fields when you look uphill as you pass by:
A strangely shaped rock in the middle of the fields dominates the landscape due to its solitary position. Since there is no other rock in the vicinity far and wide, a small detour is worthwhile itself, in order to take it under the magnifying glass.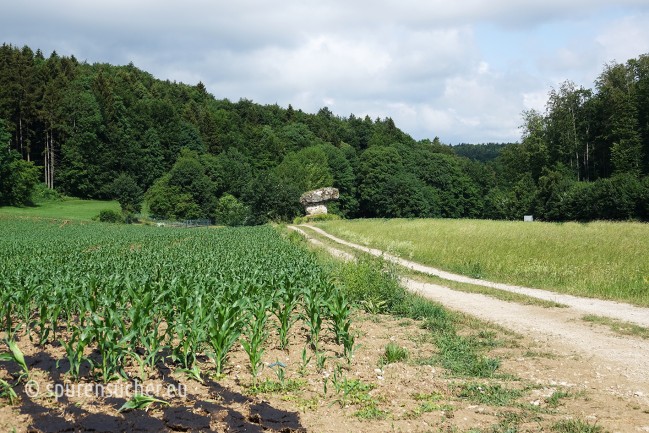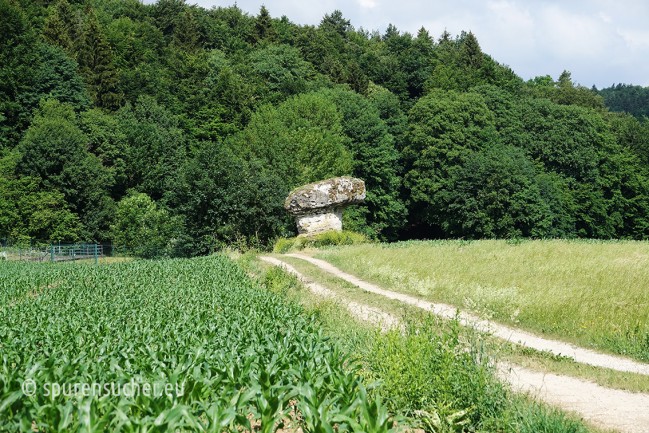 Hier ein filmischer Eindruck des Monolithen im Feld:
Simple erosion remnant or conscious accent...?
How he got there is certainly not to be found out. In fact, little to nothing can be found about this. Unfortunately, there was also no opportunity to talk to the villagers. Perhaps there is still an interesting legend somewhere that can be associated with it. This may have to be added.
The rock is "made up" like an anvil or a huge pedal.
Even in times of the ancients it probably hardly served only as a shelter in bad weather.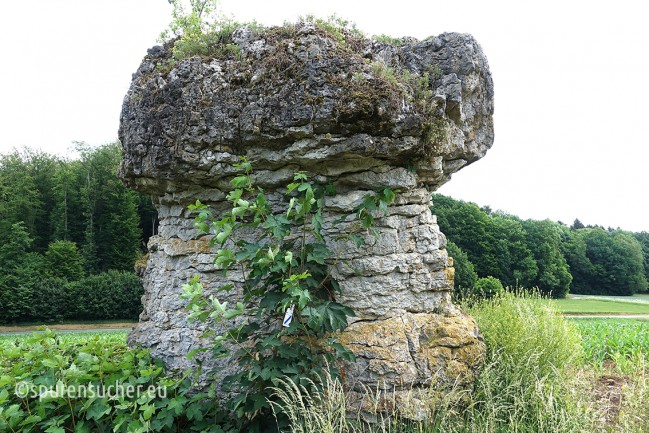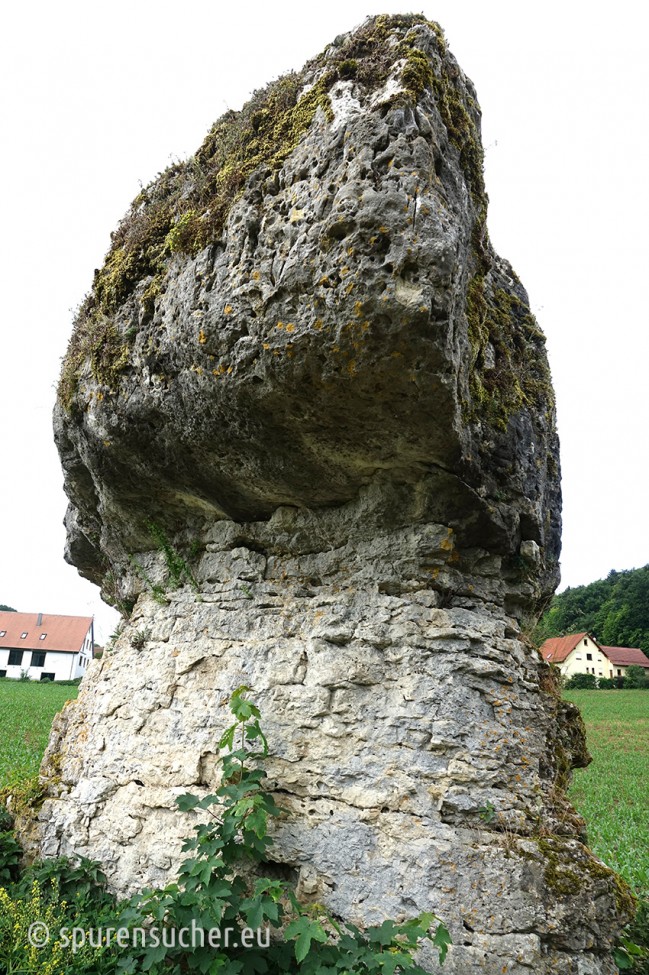 The rock is called "Kachelstein" (tile stone) and according to science it is an erosion remnant of dolomite stone. Others consider that at least the precision work is based on the erosion of rock lichens that have finally brought the rock (so-called biocrusts) into its current form. (>> Source). According to them, lichens should be able to separate layers of rock from each other. Then snails come into action to graze such lichens. This naturally leads to the question of whether they have really done a good job here in the end?
I personally believe that creative forces were at work here that stood above the lichens, snails and glacial coincidence. Although nature is certainly not to be underestimated in its work and also has its share in the matter. If it is a human work, we are just as helpless in front of it, of course, since there are no obvious connections here.

The fact that we are dealing with numerous traces of human processing is out of question for me - completely independent of natural forces or lichens.