Curiosities in the megalithic district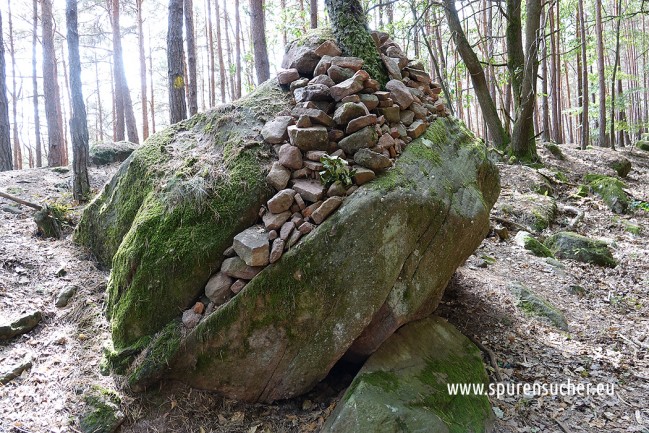 The so-called "purse" has been labelled as such either by nature or by the guards of the hiking trail. This rock structure would certainly allow other associations if the small stones were removed.
The "historical circular route" around Leistadt in Rhineland-Palatinate begins with megalithic curiosities that have been "labelled" in a way that is appropriate for tourists, so that hikers do not have to think about the deeper connections of the remains left behind by the landscape or ancient civilizations. Here is the first part of a series of interesting finds such as the "mailbox" and the "wallet". What initially makes you smile offers interesting surprises on closer inspection and numerous kilometres of hiking trails.
Translated with www.DeepL.com/Translator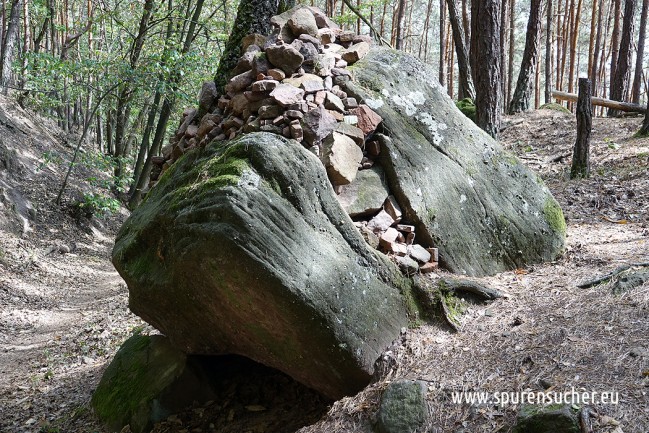 The "wallet" from the other side. I see it less as nature's "purse" than as a fantasy filler.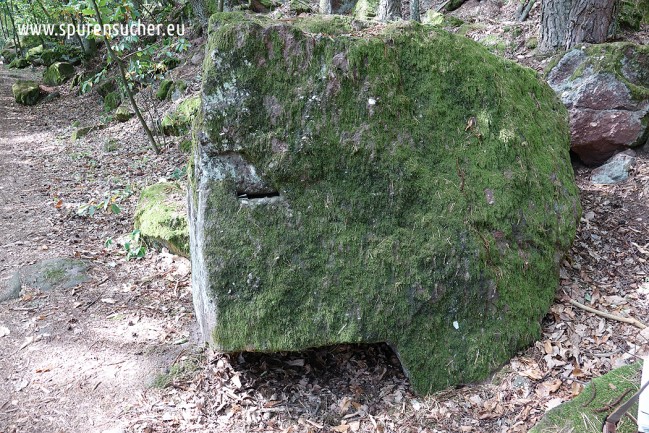 By the way, the "mailbox" was used lively by hikers. From winning the lottery to saving nature, all wishes were represented.
What purpose this "letter slot" really had, however, can be speculated about. The large picture of this probably formerly civilized landscape can hardly be reproduced without further ado on the basis of the remaining fragments.