Just pushed glacially?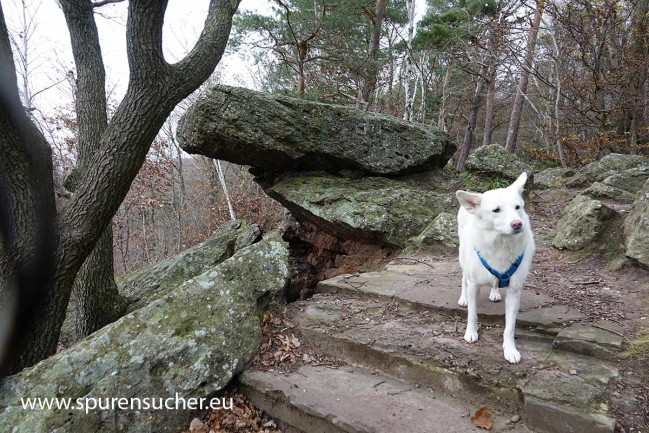 Not far from Nideggen in the Eifel there is a group of rocks that seems to be standing on end at the upper edge of a slope. Is it just a glacial "circumstance" or are we dealing with working traces here? Is it the "arrangement" of a building of the ancients or are we not rather subject to an all too vivid imagination of an exuberant fantasy?
I don't have an answer to this question by far, but individual traces of work on individual rocks are unmistakable. See for yourself and gather your own experiences at the edge or beyond the hiking trails.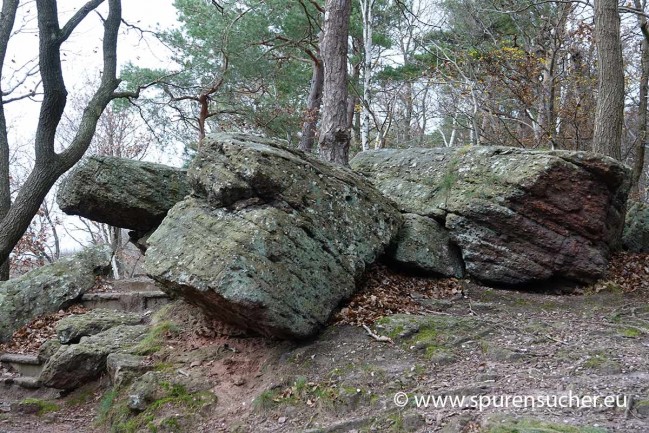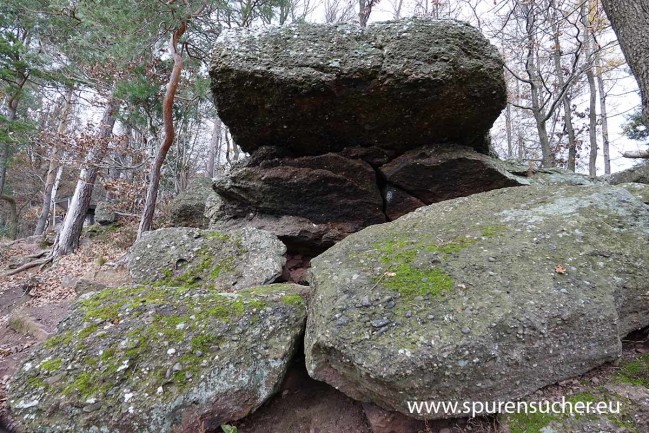 Rocks on the edge. Obviously, nature has only managed to reach a certain point in its effort. Or are there other forces behind it?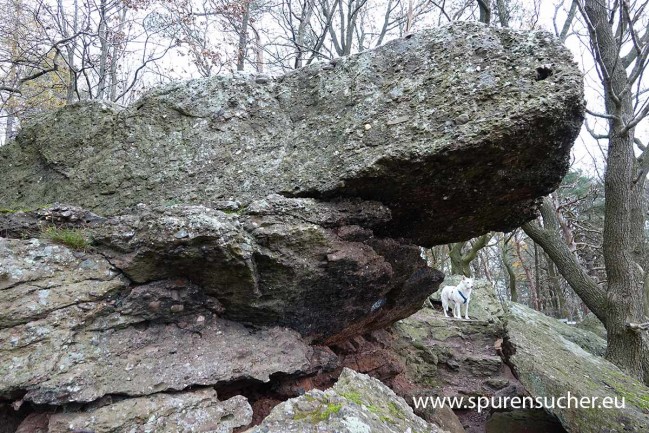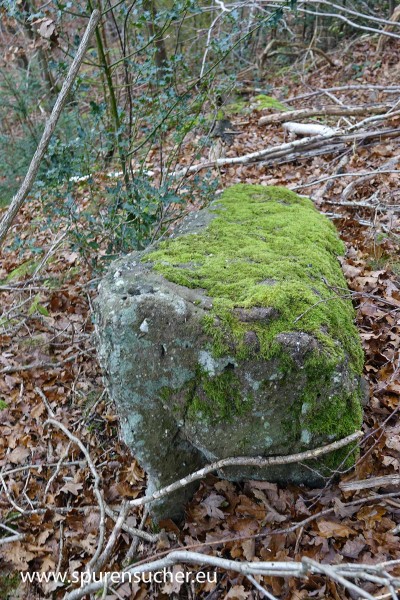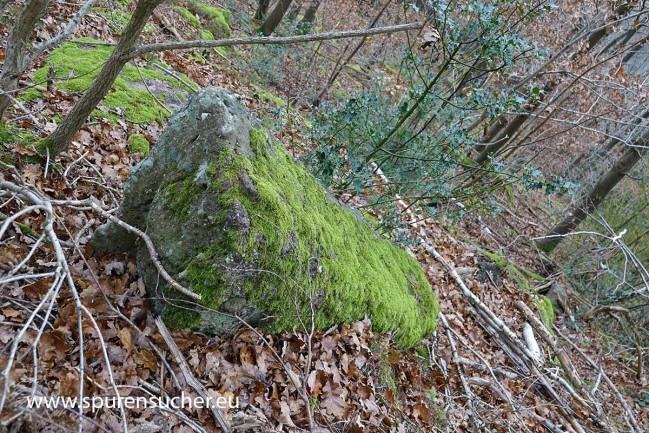 Rocks in the immediate vicinity of this "group" give the impression of regular, partly symmetrical corners and surfaces.