Remote: The figure in the rock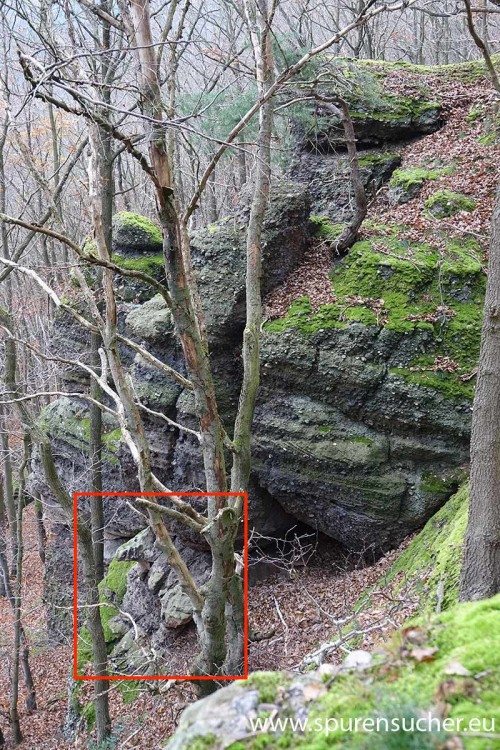 The other day in the Eifel (November 2021) near Nideggen: A small swing off the hiking trail, a portion of curiosity and a keen eye for anomalies ... At first I blame it on pareidolia (so much self-criticism must be). But when I take a closer look, I think someone has been rather busy.
You are welcome to disagree. The terrain was extremely sloping. I will probably climb here again with sturdier shoes (I can still feel it in my knees today).