Haasts Bluff - A tree bluff?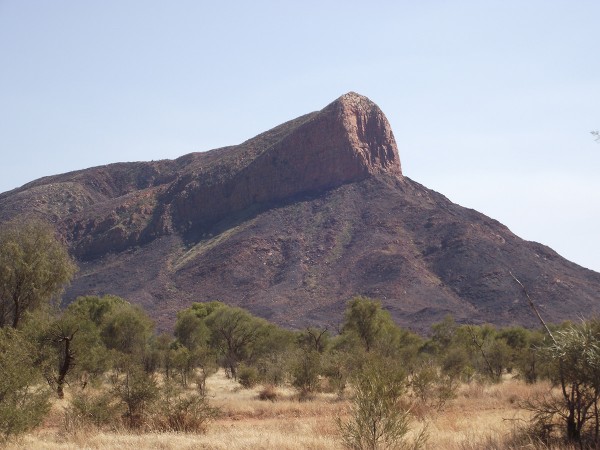 Ellen Rae, Haasts Bluff, NT photographed in 2011. 01, CC BY-SA 3.0
Looks like fallen down and left lying - rock formation of Haasts Bluff, an Aboriginal settlement 230 km west of Alice Springs in northern Australia. In terms of diameter, it is not as massive as Devil's Rock in the U.S., which is commonly interpreted as a sawed-off, fallen and/or fossilized giant tree stump.
Nevertheless, there are also irritations about whether one is really dealing with a fossilized giant tree trunk here.
One would have to be on site to be able to form a conclusive personal opinion about it. It's quite possible that the rock in the cylindrical shape captured here doesn't look much like a tree trunk at all from the other side.
Nevertheless, I find the shot imposing and could also imagine that the basic idea is not completely unusable even if a far more eroded form of the "corpus" becomes apparent on the side facing away from us in the picture and one quickly dismisses the idea. As always, there are "pros" and "cons" to such fanciful speculation.
Here also again a close-up of the front cylindrical edge: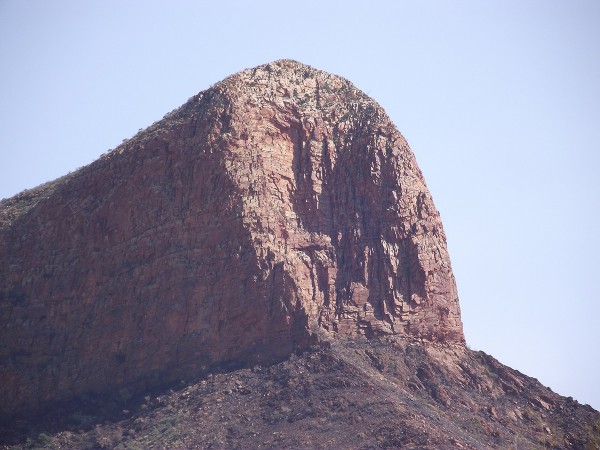 Ellen Rae, Haasts Bluff, NT photographed in 2011. 02, CC BY-SA 3.0